Electric cars have been growing more popular and more advanced over the years. One area where electric powertrains have yet to make much of a splash, however, are trucks. Ford is working hard to change that. More importantly? They're succeeding too.
If you need proof, just take a look at Ford's latest prototype. As a part of their efforts to pioneer the electric truck, Ford engineers recently unveiled an all-electric truck with extreme towing abilities.
What does "extreme" mean? In this case, it means towing a million pounds.
In its test, Ford connecter an all-electric F-150 prototype to ten double-decker rail cars weighing a million total pounds. The prototype was able to tow this hefty load for a whopping one thousand feet. It's a feat that would be impressive for any truck. The fact that it was done by an all-electric model only emphasizes how much potential there are in electric-powertrain models.
The fact that Ford is leading the way with electric truck technology should serve as no surprise to drivers in Obion or Union City, TN. Ford trucks have been game-changers for decades. The most recent generation of F-150s, for instance, kickstarted a wave of trucks built with lightweight materials and advanced design techniques.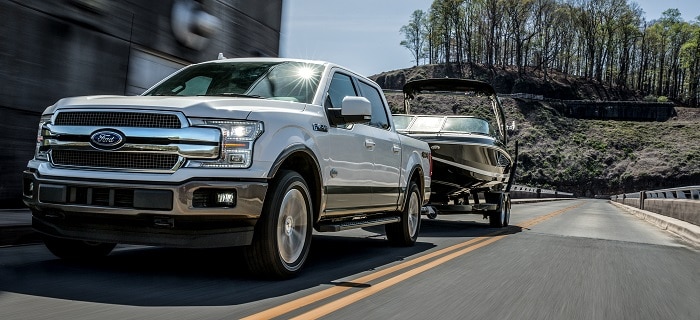 If you'd like to learn more about everything Ford's trucks and the Ford brand overall has to offer, contact the sales team at Taylor Ford Lincoln. Serving drivers all over the areas of Murray KY and more, our dealership has a wide array of new Ford models available. These include options for the Ford F-150 truck, and much more. Don't hesitate to contact us today for a new vehicle test drive. We'd love the chance to show you all of the great vehicles available at our dealership.